MAKE YOUR OWN PRIVATE DAILY EXPERIENCE
MILOS EXPERIENCE CAN PROVIDE YOU BY LUXURIOUS VAN OR 7 SEAT SUV – 4X4 VEHICLES FOR PRIVATE DAILY TOURS ADJUSTING THE ROUTES TO YOUR OWN PREFERANCES AND DEMANDS
.Full Day: 6 – 8 hours – up to 4 people € 450,00 / for every extra person €  90,00_
 Half Day:.Up to 2 hours – up to 4 people € 160,00 / for every extra person € 20,00
Half Day. 3 – 5 hours – up to 4 people € 280,00 / for every extra person € 50,00
WHAT΄S ΙNCLUDED: Tour by luxurious VAN and 7 seat SUV – 4X4 vehicle, pick up / drop off, guide – fuel, snack – mini bar with soft drinks and water, maps – information, child car seat.
NOT INCLUDED: Entrance to museums and archaeological sights, entrance and tasting at a winery and creamery, lunch or dinner, gratuities (optional).
TOUR 5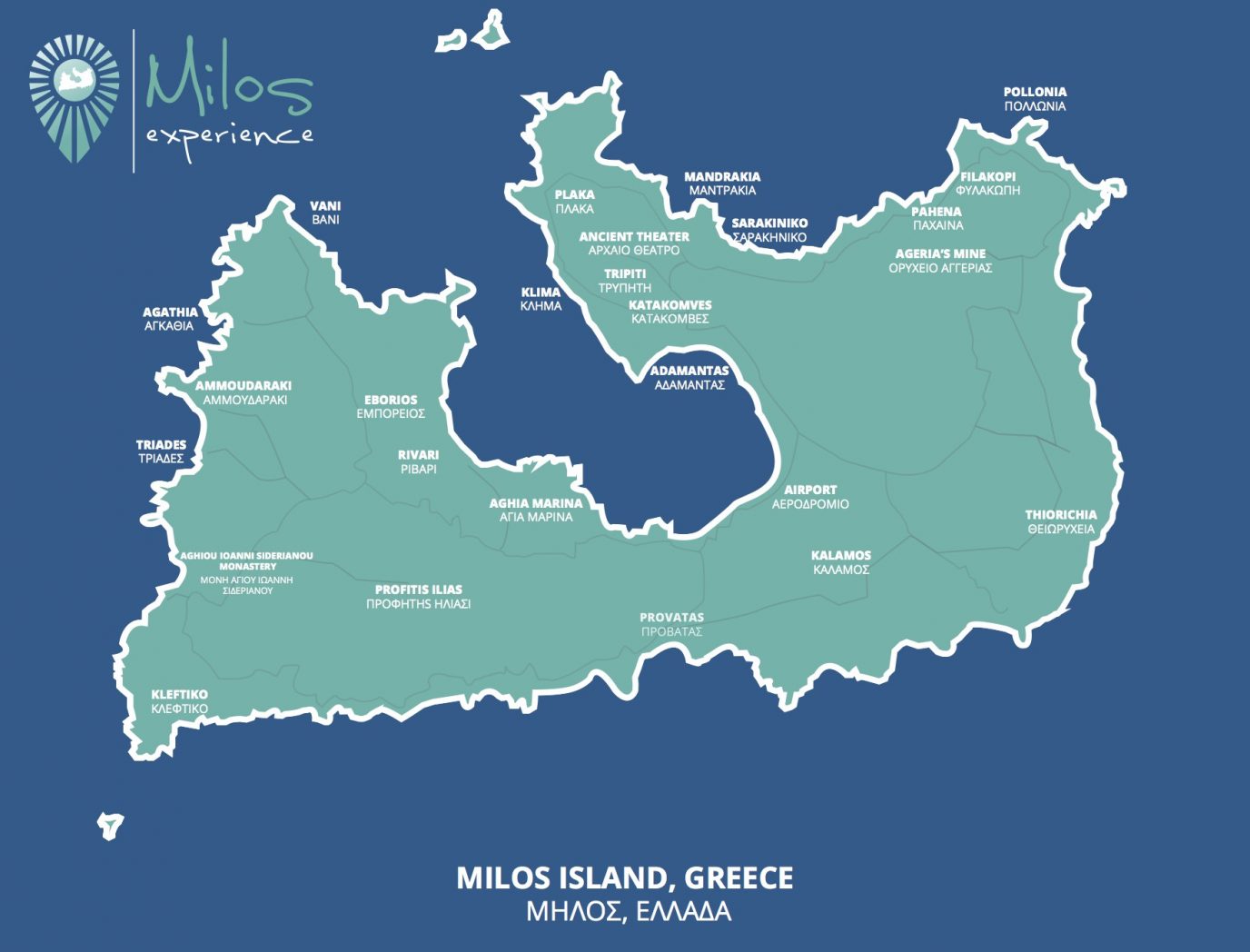 BOOK THIS EXPERIENCE
Milos has a touch of the wild and undiscovered about it, and this Road Trip is the perfect way to explore the island. Your family or a group of your friends will have the time of their lives as our driver takes you to secluded beaches, traditional villages, museums and archaeological sights, natural wonders, protected areas, caves and geological – volcanic sightseeing.